Davidoff Year Of The Tiger
Davidoff Year of the Tiger Cigars, much like the beast from which it takes its name, are majestic, powerful, and a sight that will not soon be forgotten.
For their next limited edition cigar, Davidoff knew they had to go above and beyond, that they had to craft a work of art that would go down in the annals of history.
year of the tiger davidoff
Davidoff year of the tiger 2022 for sale, Their efforts were not in vain. Featuring, for the first time ever, a Connecticut wrapper in its construction. Selected from a premium crop, carefully whetted and then pressed for forty-eight hours,
the Connecticut wrapper are delicately aged to bring out its natural flavor and produce its signature Tiger like appearance. Using a blend of exclusive Dominican tobacco, the Year of the tiger begins with an energetic creamy cedar wood,
tinged by pepper, before it follows through with roasted nuts, cacao, and leather. Before its finally gives way to honeyed sweetness mixed fresh spices.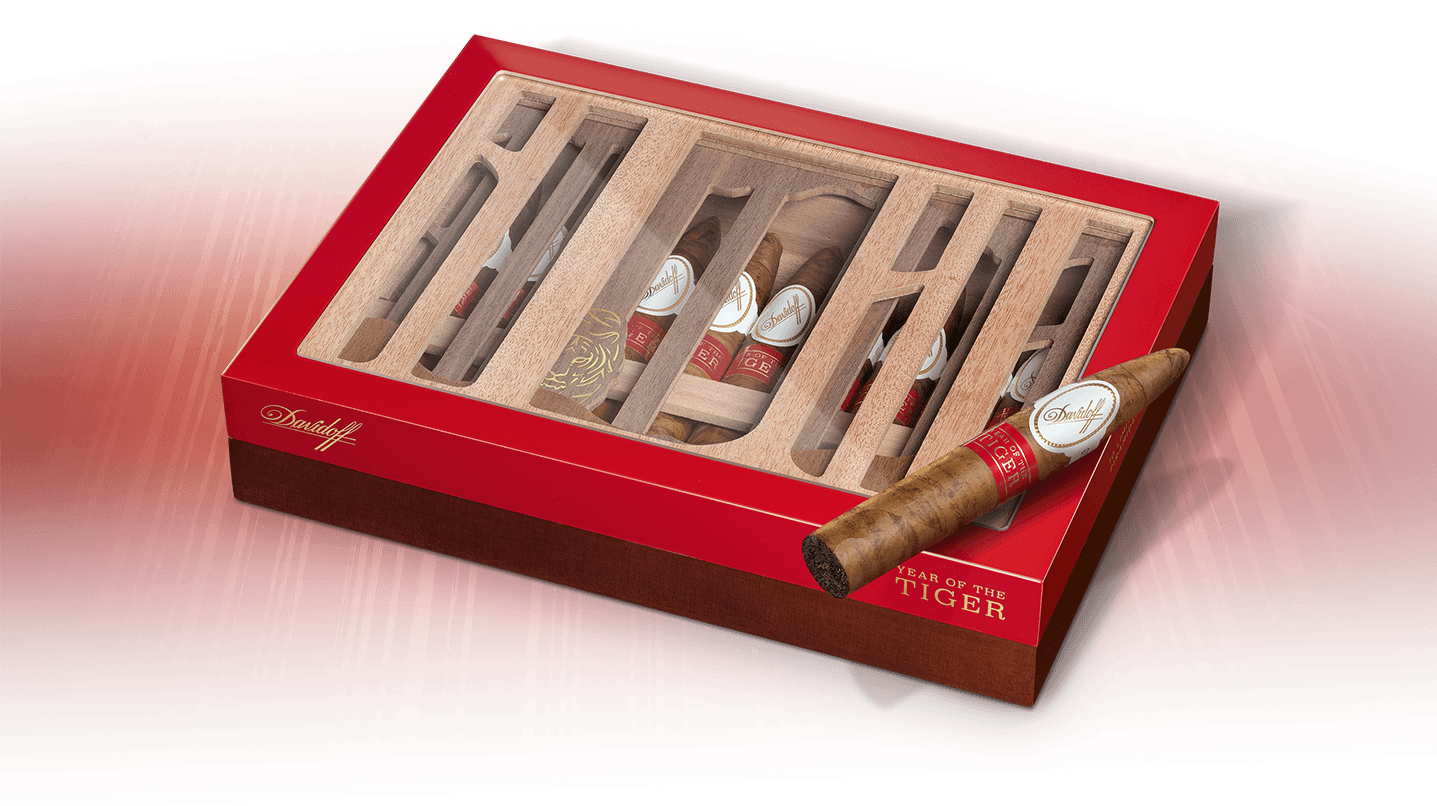 davidoff year of the tiger in stock
At five and inches, a fifty-two ring gauge, and piramides configuration, the Year of the Tiger will have its smoker aglow its its ferocious flavors for up to an hour.